Welcome to the Athletic Department
"Home of the Vikings"

Athletic Ticket Prices
Varsity Games $5.00
JV Games $4.00
Freshmen Games $4.00
Middle School Games (Adults) $2.00
Middle School Games (Students) $1.00
Student Advance Purchase Tickets $2.00
Adult Discount Pass (10 Punches) $30.00
Student Discount Pass (10 Punches) $20.00

Let others share your lasting memories of our "Forever Vikings"
Marysville Public Schools is selling plaques that will be installed on our memorial wall at Walt Braun Viking Stadium. Plaques are about 3-by-6 inches in a format similar to what is shown on the attached form.

Plaques cost $200. All proceeds go toward educational programs at Marysville Public Schools.


Plaque Order Form

Youth athlete concussion awareness
Legislation intended to protect young athletes from sports-related concussions mandates public school districts provide educational materials regarding concussions to all students and parents/guardians of students participating in a practice, a competition, or a physical education class. Accordingly, the District has included Educational Materials for Parents and Students as part of our student handbooks for 2014-2015, which are available on our website. Please be sure you read this important information with your child. Parents and students must sign and return acknowledgment of this educational material. The acknowledgment form will be provided by your school office. To learn more, go to www.cdc.gov/concussion.

Concussion Return to Play Protocol

Concussion Return to Play Flow Chart

Insurance Benefits

MHSAA Return to Play Form

TRYOUT INFORMATION FOR SPRING 2018
GIRLS TENNIS: - There will be no tryouts the tennis team.
Anyone wishing to participate can attend the first practice on March 12th, after school.

JV and VARSITY GIRLS SOCCER: Tryouts for Soccer are on March 12th, 13th and 14th and will be held in the main gym from 5:00 PM to 7:00 PM.

Practice will start on 3/15 at the same time and location.
If the weather permits, practice will be held out on the turf

TRACK AND FIELD - Sign up is on March 7th at 3:05 PM in the Commons.
The first day of practice will be March 12th.
Everyone will meet in the hallway with graduating classes.

BASEBALL: Tryouts start the week of Monday, March 12th.

VARSITY BB: Monday - Friday 6:00 AM - 7:730 AM in the Aux/Main Gym and M, T, W & F from 3:00 PM to 4:00 PM in the Main Gym/hallway, Thursday from 5:00 PM to 6:00 PM in the Aux gym.

JV BB: Monday-Wednesday and Friday 4:30 PM-6:30 PM in the Aux gym, and Thursday 3:00-5:00PM in the Main gym.

FRESHMAN BB: Monday, Wednesday, Friday 3:00 PM - 4:30 PM in the aux gym and Tuesday, Wednesday 3:00 PM - 5:00 PM in the Main gym.

GOLF: There will be an informational meeting on March 9th in room 108.
Information about the March 12th and 13th tryout at Golf Country will be provided at that time.

SOFTBALL: For any girls interested in Softball, there will be an informational meeting on Friday, February 23rd at 7:38 AM in Room 218. Tryouts will start on March 12th. Additional information will be made available at the meeting.



Thomas Valko
HS Asst. Principal/HS Athletic Director
810-455-6040
Carol Robbins
Secretary
810-455-6085
Tim Frikken
MS Asst. Principal/MS Athletic Director
810-455-6106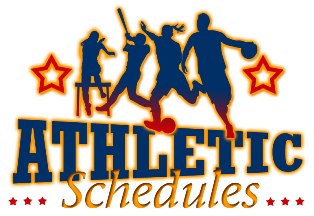 FALL
FALL 2017 COACHING STAFF CONTACT LIST
2017-18 FALL ATHLETIC SCHEDULE
WINTER
WINTER 2017-18 ATHLETIC SCHEDULE

SPRING
SPRING 2017-18 ATHLETIC SCHEDULE
Websites

MHSAA


NCAA Clearinghouse


Track & Field Website


Wrestling Website


Cross-Country


Swim


Hockey

Calendars

Football


Wrestling


Cheerleading


Girls' Basketball


Boys' Basketball

Forms

Athletic Physical Form


Volunteer Application


Fundraising Request Form


Athletic Transportation Form Player Riding with Another Parent or Guardian


Athletic Transportation Form Players Parent or Guardian Driving


Concussion Form


Atheletic Code Conduct
SpiritShop.com is the leading online retailer and eCommerce platform for officially licensed, Kindergarten through High School apparel and merchandise. Spirit Shop sells through its own 100,000 online school stores offering hundreds of products with stock and customizable designs. Spirit Shop also powers white-label eCommerce stores for schools, teams, national and state athletic associations as well as local and national sports media companies including USA Today Sports and CBS MaxPreps.