Award and Recognition Archive
February 2, 2019
MMS Math Counts Team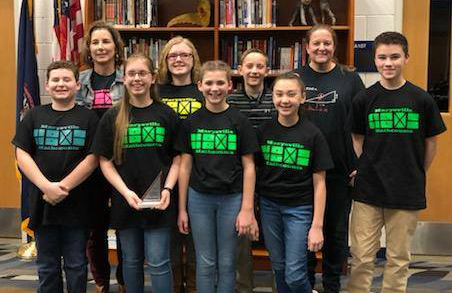 Congratulations to MMS's MATHCOUNTS team for their first place finish during the county's competition on February 2, 2019; they will be moving on to the state-level competition on March 9th. This year's team is as follows:
Team "A"
Chris Larson (2nd place, but received 1st in head to head competition)
Nicole Szczepanski (3rd place)
Riley DenUyl (4th place)
Eryn Collard (9th Place)
Other individual members: Nathan VanderMeulen, Ella Carlson, Joe Fletcher, Mei Hong, Avery Woodard, Wyatt Fajardo, Andrew Kaski, Madelyn Collard, Grady Wright, Cole Horan, Sophia Cradit
Special thanks to Mrs. Bieszczad and Mrs. Booth, for coaching the team this year.
Great futures begin in Marysville Schools!
Previous Awards & Recognitions