Welcome to the Athletic Department
"Home of the Vikings"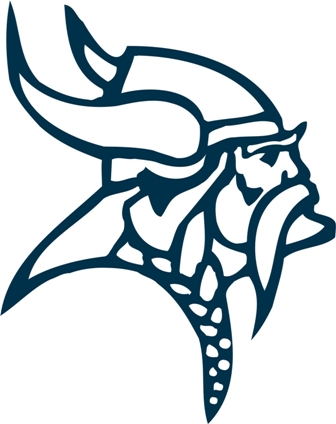 Athletic Ticket Prices
Varsity Games $5.00
JV Games $4.00
Freshmen Games $4.00
Middle School Games (Adults) $2.00
Middle School Games (Students) $1.00
Student Advance Purchase Tickets $2.00
Adult Discount Pass (10 Punches) $30.00
Student Discount Pass (10 Punches) $20.00
Winter Sports Picture Day (December 4, 2019)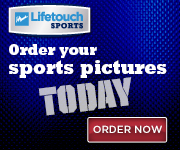 Order your pictures through this link and use ID LM449013X0
Athletic News & Information
Concussion Awareness for your Athlete

Legislation intended to protect young athletes from sports-related concussions mandates public school districts provide educational materials regarding concussions to all students and parents/guardians of students participating in a practice, a competition, or a physical education class. Accordingly, the District has included Educational Materials for Parents and Students as part of our student handbooks for 2014-2015, which are available on our website. Please be sure you read this important information with your child. Parents and students must sign and return acknowledgment of this educational material. The acknowledgment form will be provided by your school office. To learn more, go to www.cdc.gov/concussion.



Concussion Form


Concussion Return to Play Protocol


Concussion Return to Play Flow Chart


Insurance Benefits

MHSAA Return to Play Form

Athletic Tryouts & Sign up
SPORTS PHYSICALS MUST BE ON FILE PRIOR TO PRACTICE OR TRYOUTS
Boys Swim and Dive
Conditioning dates...November 18, 19, 21 & 22 at 3:15 pm-4:30 pm.
The first day of practice will be November 25, 2019.
Hockey Tryouts at McMorran Arena
Monday, November 4 @ 9:00 pm
Tuesday, November 5 @5:45 pm
Boys Basketball Tryouts
November 18-20 Main High School gym
9th and 10th graders 5:00 pm- 7:00 pm
11th and 12th graders 7:00 pm-9:00 pm
Girls Basketball Tryouts
November 11th, 12th & 13th (Monday - Wednesday)
Varsity Candidates 6:00-7:00 am, 3:00-5:30 pm
Freshman and JV 3:00-5:00 PM

November 14th & 15th (Thursday and Friday)
Varsity, JV, and Freshman 3:00 pm-6:00 pm
November 16th (Saturday)
Varsity 10:00 am - 12:00 pm

Wrestling Practice
Practices begin November 18, 2019, at Morton Elementary (5:00 PM-7:00 pm)
Bowling Tryouts:
Monday, November 18, 2019, and Wednesday, November 20, 2019.
3:30 pm-5:30 pm at Port Huron Lanes.
Competitive Cheer Tryouts:
Monday. November 11, 2019, and Wednesday, November 13, 2019
3:30 pm- 5:00 pm
Friday, November 15, 2019, 3:00 - 5:00 pm
Competitive Cheer Tryouts will be held at Washington Elementary School

Donations and Support
Let others share your lasting memories of our "Forever Vikings"
Marysville Public Schools is selling plaques that will be installed on our memorial wall at Walt Braun Viking Stadium. Plaques are about 3-by-6 inches in a format similar to what is shown on the attached form.

Plaques cost $200. All proceeds go toward educational programs at Marysville Public Schools.



Plaque Order Form

Fundraising
Fundraisers are held throughout the year to support our athletic programs. If you wish to hold a fund raiser, please speak with the coach and/or the athletic director. A fundraising form will also need to be completed and submitted.

Fundraising Request Form