Marysville Public Schools offers a variety of Visual, Performing and Communication Art programs for students to choose from.
Marysville Public School also offers a wide selection of extra-curricular athletic programs. Many of these programs begin as clubs at the elementary school level.
Performing Arts Center
Tickets may be purchased at the door, online at https://www.showtix4u.com/event-details/69865, or by scanning the QR code below.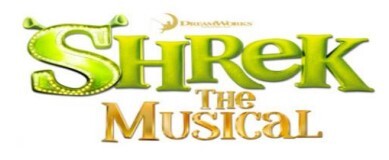 MHS Proudly Presents... Shrek the Musical!
*Friday, February 24th @ 7:00 PM
*Saturday, February 25th @ 7:00 PM
*Sunday, February 26th @ 2:00 PM
*Friday, March 3rd @ 7:00 PM - Canceled due to weather
*Saturday, March 4th @ 7:00 PM -
Canceled due to power loss

*Sunday, March 5th @ 2:00 PM -
Canceled due to power loss

* Saturday, March 18th @ 7:00 PM - NEW
*Sunday, March 19th @ 2:00 PM - NEW