Human Resources/Payroll & Benefits
Helpful Links & Information

Michigan Online Educator Certification System Website


Employee Blood Borne Pathogen Training
Michigan Department of Education

Office of Professional Preparation
Family and Medical Leave Act

FMLA Information
Group Term Life Certificates

Administration


Central Office


Food Service over 25 hours


Food Service Under 25 hours


Maintenance


Paraprofessional w/ hospitalization


Paraprofessional w/o hospitalization


Secretary


Teacher over 30 hours


Teacher under 30 hours
LTD Certificates

Administration


Paraprofessional


Secretary


Teacher/Central Office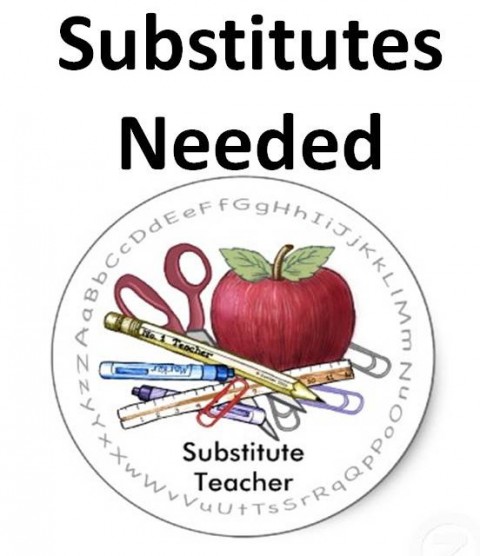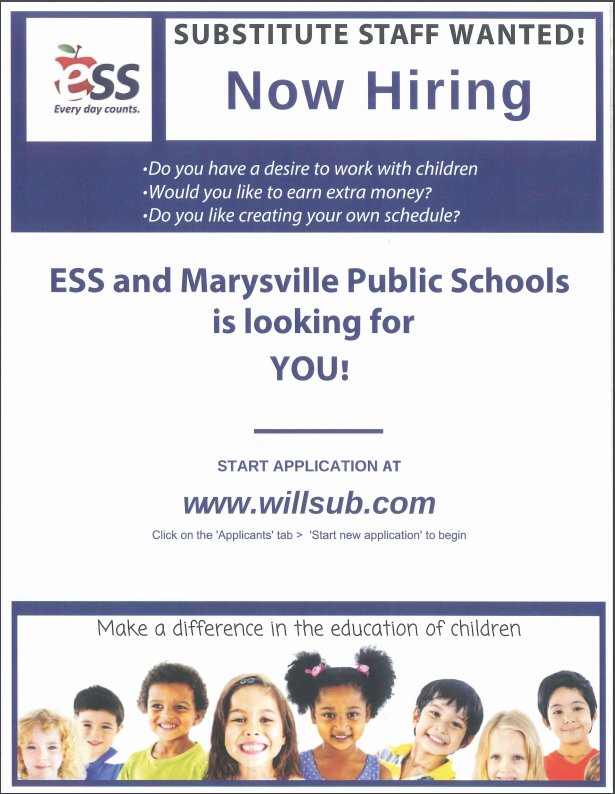 Marysville Public Schools District is expanding our pool of substitute teachers. If you would like to substitute teach, please start an application at www.willsub.com
Qualifications can be found on the Willsub website or by visiting the St. Clair County RESA Website .
If you are already a certified substitute and not a member of our substitutes pool, please access Willsub and add Marysville Public Schools as a place you would like to work.

For questions, please call our office at 810-364-7731.
Office of Human Resources & Employment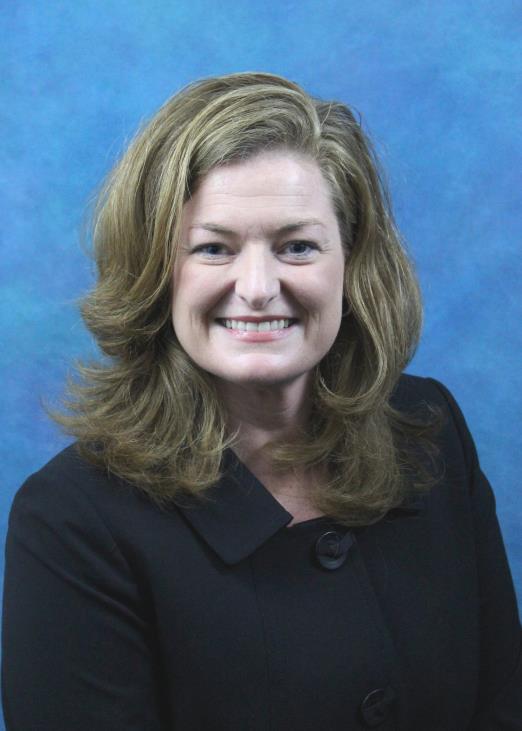 Assistant Superintendent
810-455-6015

How can we help?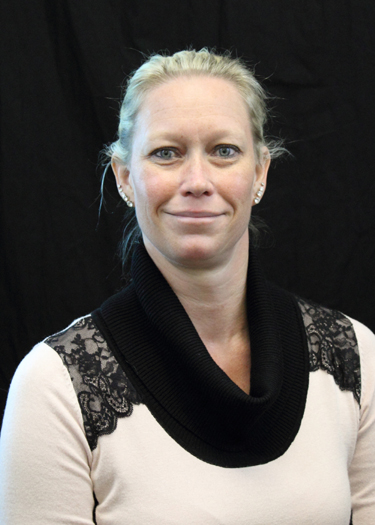 Melissa Mayo
Receptionist/Secretary
810-455-6096 (PM)

Payroll Questions Contact:
Robin Sargent
810-364-8990 ext 4062
Benefits Contact:
Cindi Pierce
810-364-8990 ext 4053