Office of the Superintendent
Welcome to the Superintendent's Office
Marysville Public Schools is an outstanding district that serves the children of a wonderful community. Our District, which includes the City of Marysville and portions of Columbus, Kimball, St. Clair, and Wales townships, has a population of approximately 14,000. It is bordered by the school districts of Port Huron, East China, and Memphis.
The District is comprised of one high school, one middle school, and three elementary schools, in addition to a maintenance building and central administration offices located at 495 E. Huron Blvd. We also offer specialized school options through the St. Clair County Regional Educational Service Agency (RESA), located in Marysville, such as the Technical Education Center, and Woodlands Developmental Center.
We are thankful to be led by seven dedicated Marysville Public Schools District residents who have made the commitment to serve as members of our Board of Education. We are fortunate that these individuals, different from one another in their backgrounds, beliefs, and personal and professional interests, are consistently united in their mission to insure that every Board decision and action is based on what is in the best interests of Marysville students.
Marysville Public Schools has approximately 300 staff members. This includes 137 teachers as well as administrators, secretaries, maintenance, paraprofessionals, food service workers, and other support staff members, all of whom work cooperatively together to provide a quality education for our 2,764 students. We benefit greatly from being able to count on such a strong and talented group of employees who have demonstrated a vested interest in our students and our District.
The community of Marysville is located just south of Port Huron in St. Clair County, along the beautiful St. Clair River. A short drive across Port Huron's Blue Water Bridge takes one over the river directly to Sarnia, Ontario, Canada. Marysville is easily accessible via the I-94 freeway, with the City of Detroit within a comfortable drive West on I-94.
Marysville is a developing suburban area with a distinctive small town atmosphere. It consists largely of private homes, but also includes light commercial and industrial property. Its residents enjoy the benefits of living in a close, tight-knit community along with the advantages offered by close proximity to the urban communities of Port Huron to the north and Detroit to the southwest.
Biography
Born and raised in Michigan's Blue Water Area, Dr. Shawn K. Wightman has served twenty-five years in the field of public education (PreK-12). During this time, he has held a number of positions of increased responsibility; including, classroom teacher, instructional specialist, Title I/Section 31a coordinator, assistant principal, and principal. Following a national search, he was named superintendent of the Marysville Public School District effective September 26, 2014.
Under Dr. Wightman's leadership, Marysville has successfully realigned its core curriculum to state and national standards, developed a districtwide Multi-Tiered System of Supports (MTSS) framework, and focused professional development initiatives on evidence-based interventions or scientifically-based research practices. The district has also instituted a "Begindergarten" preschool program and expanded access/participation rates in Advanced Placement courses (i.e., U.S. History, Biology, Chemistry, Statistics, Environmental Science, etc.). As a result of this, the district has significantly, effectively, and rapidly improved student achievement in the content areas (PreK-12), as delineated by Michigan's School Index System and Parent Dashboard for School Transparency. Over and above this, Marysville continues to surpass county and state averages for the reduction of identified achievement gaps in sub-groups of students on M-STEP, PSAT 8/9, PSAT 10, and SAT standardized achievement assessments (e.g., students with disabilities, economically disadvantaged, gender, etc.). This has ultimately led Marysville to an all-time high 4-year graduation rate of 97.42%; exceeding state (80.64%) and national averages (84.6%).
George Washington Carver once said, "Where there is no vision, there is no hope." This insightful statement resonates strongly with Dr. Wightman's core values on leadership. That being said, under his direction in 2015, the district successfully consecrated its first-ever "one-page" annual strategic plan. During this undertaking, Dr. Wightman initiated and facilitated the strategic planning process and set down in writing the district's current state of reality and desired results by virtue of authentic stakeholder engagement; measurable goals to achieve excellence were established, objectives identified, and actions to be taken noted. All this has led to a plan that communicates a clear vision of quality education for the future, galvanized staff members around a "student first" philosophy in all decisions, and sets measurable goals to achieve excellence. At present, this document continues to drive the district's improvement efforts.
Kids know more about technology than most adults; for them, it has become the easiest way to learn. For that reason, Dr. Wightman has successfully developed a districtwide 1:1 anytime, anyplace, anyway, and at any pace technology initiative; deploying over 2,000 devices to students in grades 3-1, so as to better prepare them for college, careers, and life. He has also introduced innovative STEAM programs (see https://bit.ly/2KFwBsd) throughout the district at all levels (e.g., Project Lead the Way, AP Environmental Science, FIRST Robotics, Science Olympiad, etc.). As an instructional leader, Dr. Wightman spearheaded Marysville's #GoOpen initiative, advocating for teaching, learning, and research educational resources that reside in the public domain or have been released under an intellectual property license that permits their free use and repurposing by others (i.e., courses, course materials, modules, textbooks, streaming videos, tests, software, etc.). As a result of this initiative, the district has saved thousands of dollars in curriculum costs and become nationally recognized as a #GoOpen school district (see https://bit.ly/33sV7Fs) by the U.S. Department of Education.
These days, aggressive and assertive marketing is essential to a school district's financial wellbeing and future survival. Hence, Dr. Wightman strategically developed a judicious "schools of choice" marketing plan for Marysville. Due in part to this plan, the school system has attracted hundreds of out-of-district students to its classrooms and extracurricular programs, resulting in over $21.7 million of additional revenue (see https://bit.ly/2TmNHzh) since 2014. This additional revenue has improved services for every student in Marysville, no matter where they lay their head at night. What is more, having a stable or growing budget outlook gives district officials in Marysville the time and space to focus on doing what's best for kids while other districts struggle with cutbacks, labor issues, and school closings.
Dr. Wightman is well versed in local/statewide school finance matters and is frequently called upon to consult lawmakers concerning school funding issues. As a financial steward, he has saved community taxpayers over $19.1 million by refinancing the 2007 school building and site bonds' principal of $60.3 million and the refinancing of the School Bond Loan Fund (SBLF) loan in the amount of $15.6 million. Dr. Wightman also introduced an "Energy Performance Contracting" (EPC) program in Marysville to procure energy cost savings in Marysville without upfront capital expenses. What is more, Dr. Wightman was able to attain over $2 million in Qualified Energy Conservation Bonds (QECBs) for Marysville to finance the energy reducing capital improvement projects needed to complete the EPC program. In 2016, he successfully passed a $3.3 million non-homestead tax renewal to ensure that the district receives the state's full revenue per pupil foundation guarantee under Proposal A and passed a ten-year building and site sinking fund levy, generating over $2.5 million for the purposes of purchasing real estate sites, construction/repairs to school buildings, and other purposes permitted by law.
Since 2014, Dr. Wightman has been committed to providing safe learning environments for all Marysville students and staff to learn and work in. Because of this, he has taken additional measures to enhance the safety and security of all school building interiors, exteriors, and access points. Dr. Wightman has also enacted mandatory school emergency operations planning, training, and exercising (ALiCE), as well as many behavioral health practices. What is more, under his leadership, all Emergency Operations Plans in the district have been revised and updated to reflect current best practices (i.e., procedures dealing with threats, fire, weather emergencies, improving building security, etc.). As an additional layer of security, Dr. Wightman has employed former law enforcement officials (School Campus Security Specialists) to assist in maintaining general order in and around district properties.
Dr. Wightman earned his Doctorate of Education in Curriculum & Instruction (Pre-K-12) and Education Specialist in General Administration & Supervision (PreK-12) from Wayne State University (Detroit, MI), Master of Arts in Teaching (PreK-6) from Saginaw Valley State University (University Center, MI), and Bachelor of Science degree from Western Michigan University (Kalamazoo, MI), where he played NCAA Division I men's college basketball for the Broncos. In 2016, he was awarded an Urban Superintendents Academy certificate from AASA/USC Rossier's School of Education, which has produced a number of successful superintendents throughout the country.
Dr. Wightman is an active member of many educational associations, civic organizations and committees, including the Michigan Association of School Administrators, Michigan Association of School Boards, Metropolitan Detroit Bureau of School Studies, Zone 1/Region 1 chairperson for the 11-D2 Lions Club Thumb District, Roseville Optimist Club, Marysville Rotary Club, Marysville Lions Club, St. Clair County Superintendents Council, St. Clair County Curriculum Council, and Blue Meets Green Leadership Council. Dr. Wightman has also served on Michigan's School Finance Research Collaborative and currently is a member of the state's #GoOpen Strategy Team (see https://bit.ly/2MWbCEm).
Throughout his career, Dr. Wightman has given a myriad of professional presentations across the country, with his most recent taking place this past July, during Lexia Learning's "Effect of Impact: Building Partnerships to Drive Results" conference in Boston, MA. He has also authored a number of professional journal articles, editorials, and been featured in a multitude of publications.
In his free time, Dr. Wightman enjoys spending time with his family, attending concerts, swimming in the Great Lakes, reading and writing.
---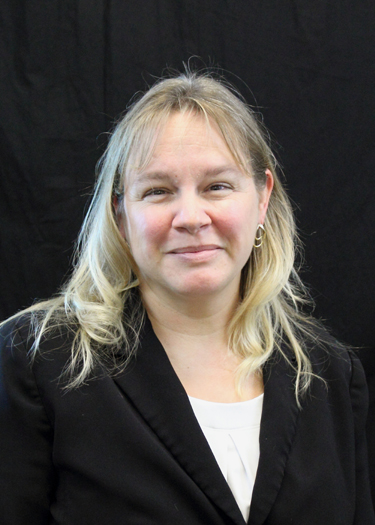 Michelle Nesbitt
Superintendent's Admin. Assistant
810-455-6007