Welcome to the Maintenance Department
Pesticide Use Policy
Pesticides are periodically applied to school district property as part of the District's pest management program. According to Michigan law, parents and legal guardians of children enrolled in the district have the right to request prior notification of pesticide applications to the buildings or grounds. Completed request forms can be returned to your child's school office or directly to the Buildings and Grounds Manager, Mike Roehl, by mail to 495 E. Huron Blvd, Marysville, Mi 48040. You may also call 364-7811 to have your household added to the notification list.
Please understand that emergencies arise, and pesticides may be applied without prior notice to parents or legal guardians. Parents or legal guardians that have requested prior notifications, however, will be notified after pesticide applications. Application of pesticides will be performed only by certified or registered applicators where and when required. If a pesticide is applied in a building, students will not occupy the room for at least four hours. At the time of application, a sign will be posted for 48 hours near the building's primary point of entry. When a pesticide is applied to school district grounds, the application will not be made within 100 feet of occupied classrooms, and flags will be inserted in the ground to mark the application area.
EPA AHERA Management Plan and Asbestos Information 2023-24 PDF
EPA AHERA Management Plan and Asbestos Information 2023-24 Microsoft Word Document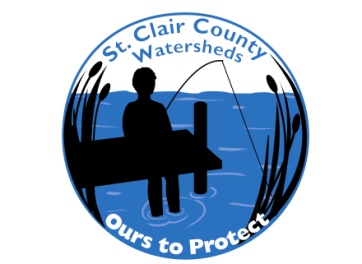 Storm Watershed Program
Marysville Public Schools is a proud member of the Northeastern Watersheds Group. As part of this group, Marysville Public Schools partners with St. Clair County, local municipalities, and school districts to meet federal regulations from the Clean Water Act requiring improvements in stormwater quality.
Marysville Public Schools and the Northeastern Watersheds group are committed to protecting, enhancing, and celebrating our rivers.
For more information about local efforts to improve water quality within our school district and to check out the activities offered to families to help support these clean water initiatives.

St. Clair River "Progress Report"

Water Quality Reimbursement Program
As part of Marysville Schools' commitment to protecting the health of students, teachers, and staff, we are participating in the School Drinking Water Reimbursement Program, which is jointly administered by the Michigan Department of Education and the Department of Environmental Quality. The link below provides access to the September 20, 2017, report, which covers the reporting period from July 1, 2016, to September 30, 2017.

Public Notification to Parents, Teachers, and Staff- Drinking Water Quality Reimbursement Report
Contact Us
280 14th St.
Marysville MI 48040
810-364-7811
Fax: 810-364-2983

Mike Roehl
Director of Bldgs. & Grounds
810-455-6290


Kathy Heiser
Secretary
810-455-6291 (AM)