Enrollment Information for Kindergarten
To enroll in our full-day kindergarten program for the 2020-21 school year, your child must be five (5) years of age on or before September 1, 2021.
Click to View Letter from Superintendent
If your child will turn 5 by December 1, 2021, there are tuition-free options available. Please call 810-455-6007 for more information.

Kindergarten Parent Orientation
Marysville Public Schools offers a Parent Orientation night for families wishing to enroll their child(ren) into Kindergarten or Developmental Kindergarten for the upcoming school year. Parent Orientation provides valuable information on what to expect when enrolling your child into school. Topics covered will include Kindergarten Assessment, Vision & Hearing Screening, as well as Kindergarten Round-Up information. Parents can attend the virtual session listed below. A recording of the event will also be made available on this page after the event. You do not need to reside in the Marysville Public School district to attend. School of Choice information will also be provided.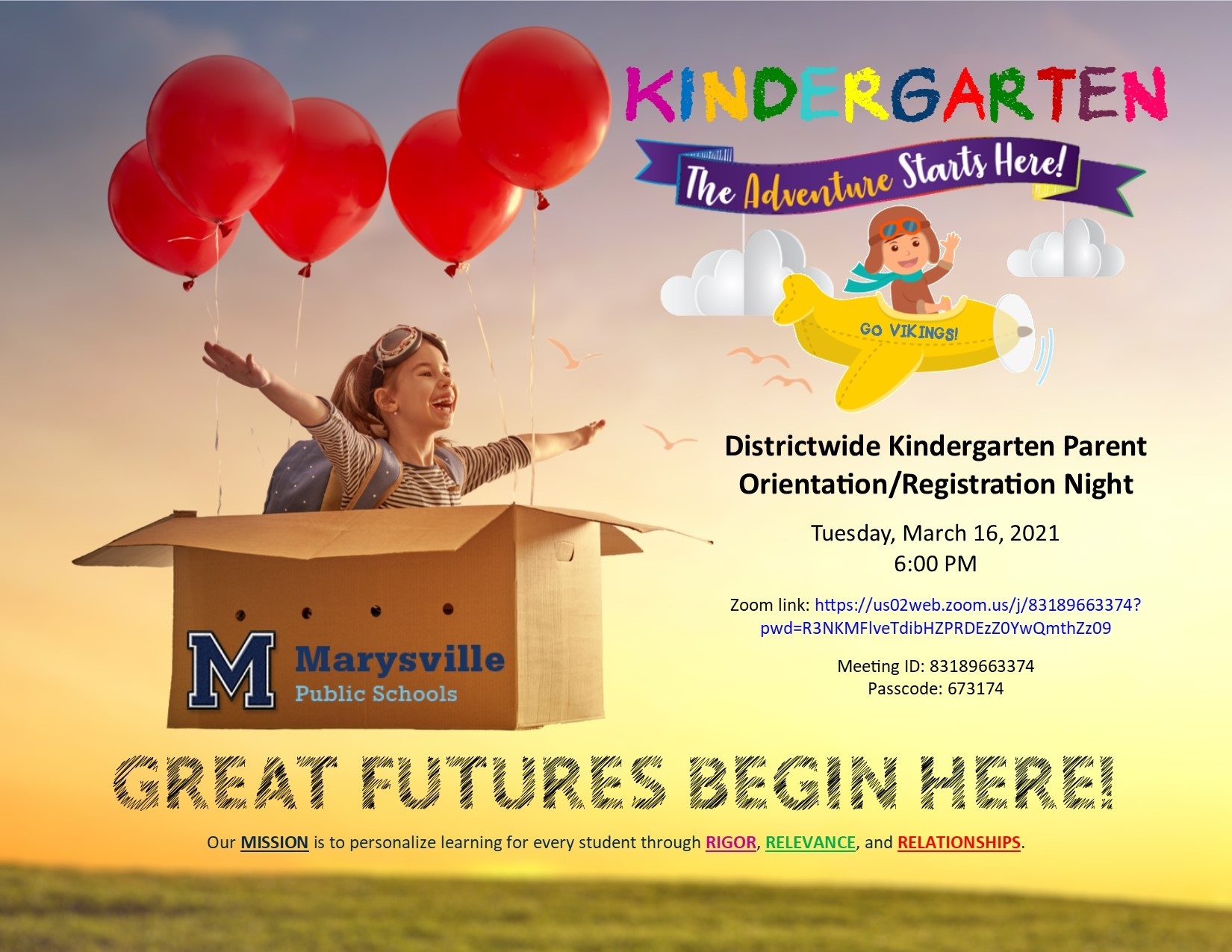 Kindergarten Enrollment Forms
Parent Information and Tips
Vision and Hearing Screening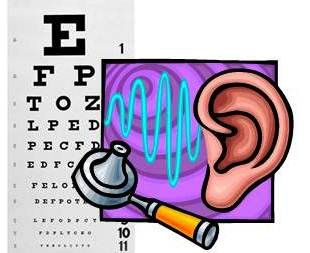 If your child will be starting Kindergarten this Fall, please know that Michigan Law requires any child entering school for the first time to have a vision and hearing screening. Don't delay! Have your child screened today!
Screening is FREE and available at the St. Clair County Health Department, located at 3415 28th Street, Port Huron.
Every effort will be made to accommodate walk-ins when technicians are available. For further information or to schedule an appointment call (810) 987-5300.
More Information on Free Vision & Hearing Screenings
Marysville Public Schools will also offer vision and hearing screening on the dates listed below, by appointment only. Please contact the school directly to schedule an appointment. If you are not able to attend your child's school on the date offered, you are welcome to contact one of the other schools.
Hearing and Vision Screening Appointments:
The vision and hearing screening schedule will be posted as soon as those dates are available.

If you have questions, please do not hesitate to contact us!
Gardens Elementary School
810-364-7141
Morton Elementary School
810-364-2990
Washington Elementary School
810-364-7101

Note: During the summer months, please feel free to contact the District Administration Office at 810-455-6007 to have your child placed on an enrollment registration list. Once the buildings open in mid-August, someone will contact you.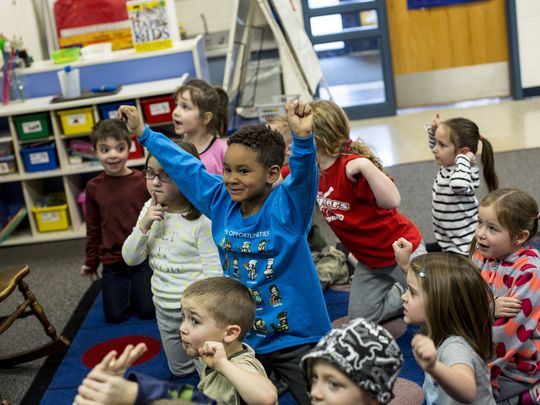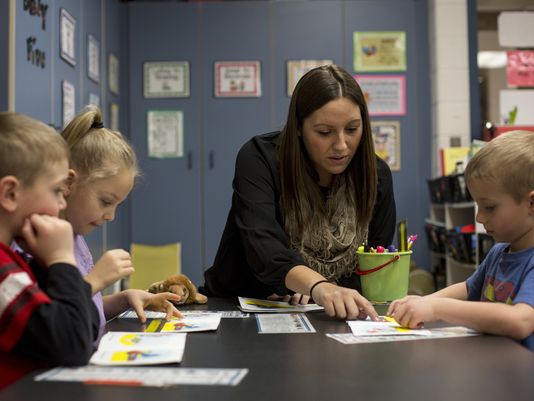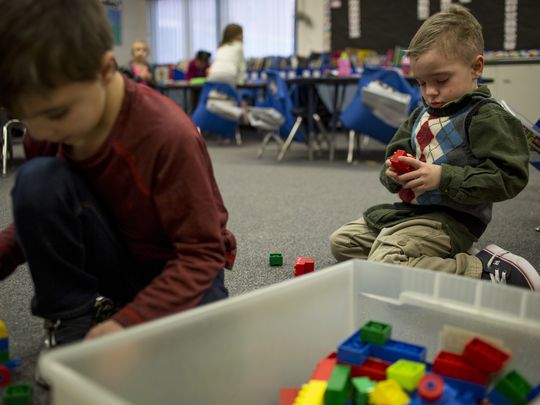 Kindergarten Orientation - Parent Information Night:
Annually, Marysville Public Schools will hold a Kindergarten Parent Orientation meeting in an effort to provide information to families interested in enrolling their child(ren) into Kindergarten or a Developmental Kg program for the upcoming years.
If you live in the District and cannot attend the Information night in your neighborhood, please feel free to attend one of the meetings at any of our buildings at the date and times, listed above.
If you live outside of the district and are looking to enroll your child into one of the Kindergarten Programs at Marysville Public Schools. Please plan to attend one of our Parent informational events that is most convenient for your schedule.
If you are not able to attend any of the parent orientation meetings but are interested in enrolling, please reach out to the elementary school directly for enrollment information.